True Vintage Original Cedar Wood Bow Tie - Oscar dela Renta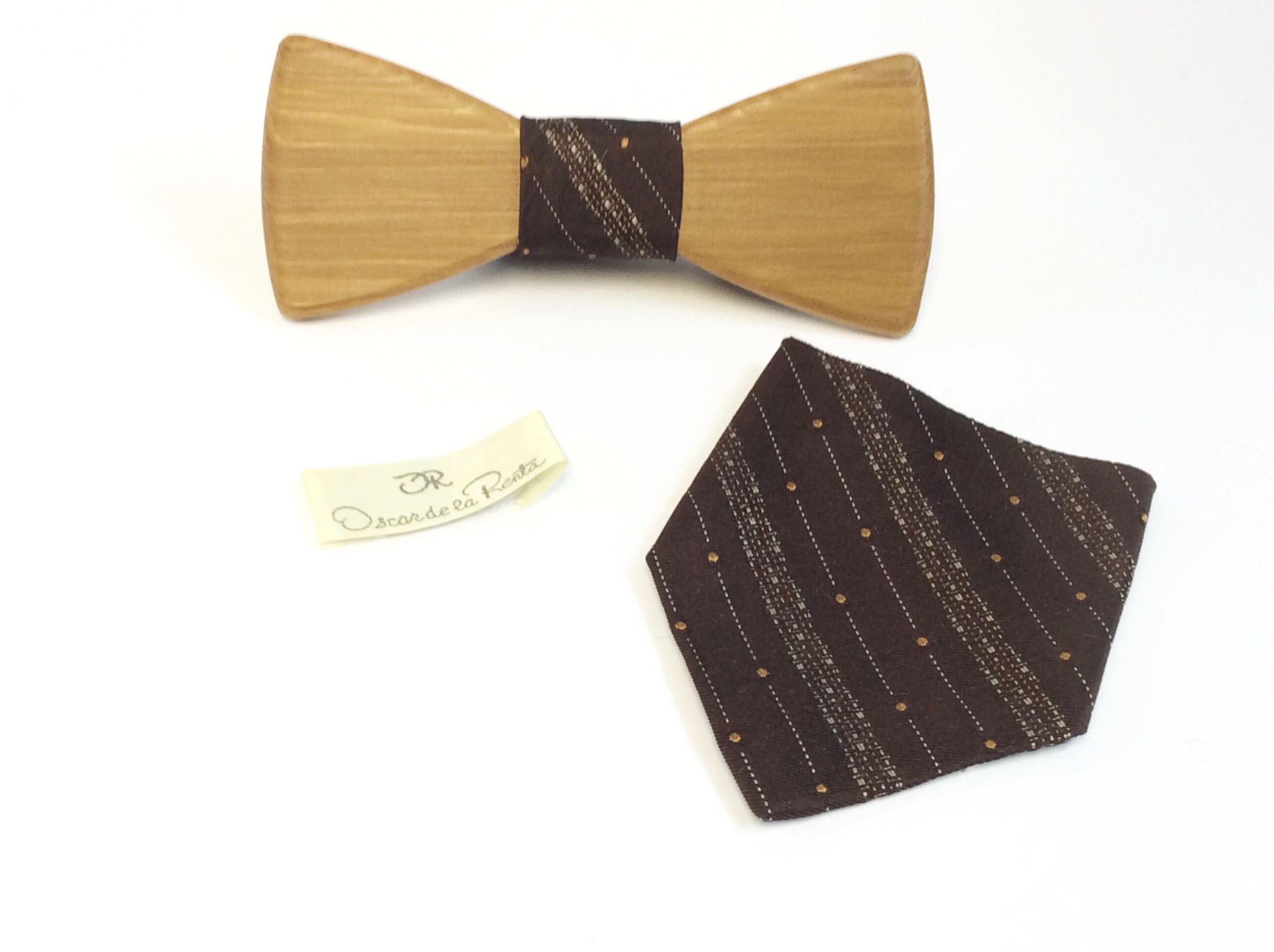 True Vintage Original Cedar Wood Bow Tie - Oscar dela Renta
Hand built of cedar wood, these light weight bows are cut in such a way that you will forget you even have it on. The centres and neck straps are built of delicately deconstructed 1970's designer neck ties. Each neck tie is guaranteed authentic and comes with branded pieces from each tie. Each bow tie is truly one of a kind and we can't think of a better way to elevate your style.
Bow Measures Approx. - 5"x2"x0.25"
Strap Measures Approx. - 11"-20"
Weight Approx. - 19 grams
Charlie's bowties are always eco-friendly and made in small batches by hand, the entire line is delicately put together to offer you a completely unique style.