Wood Accent Suspenders - Black PRESALE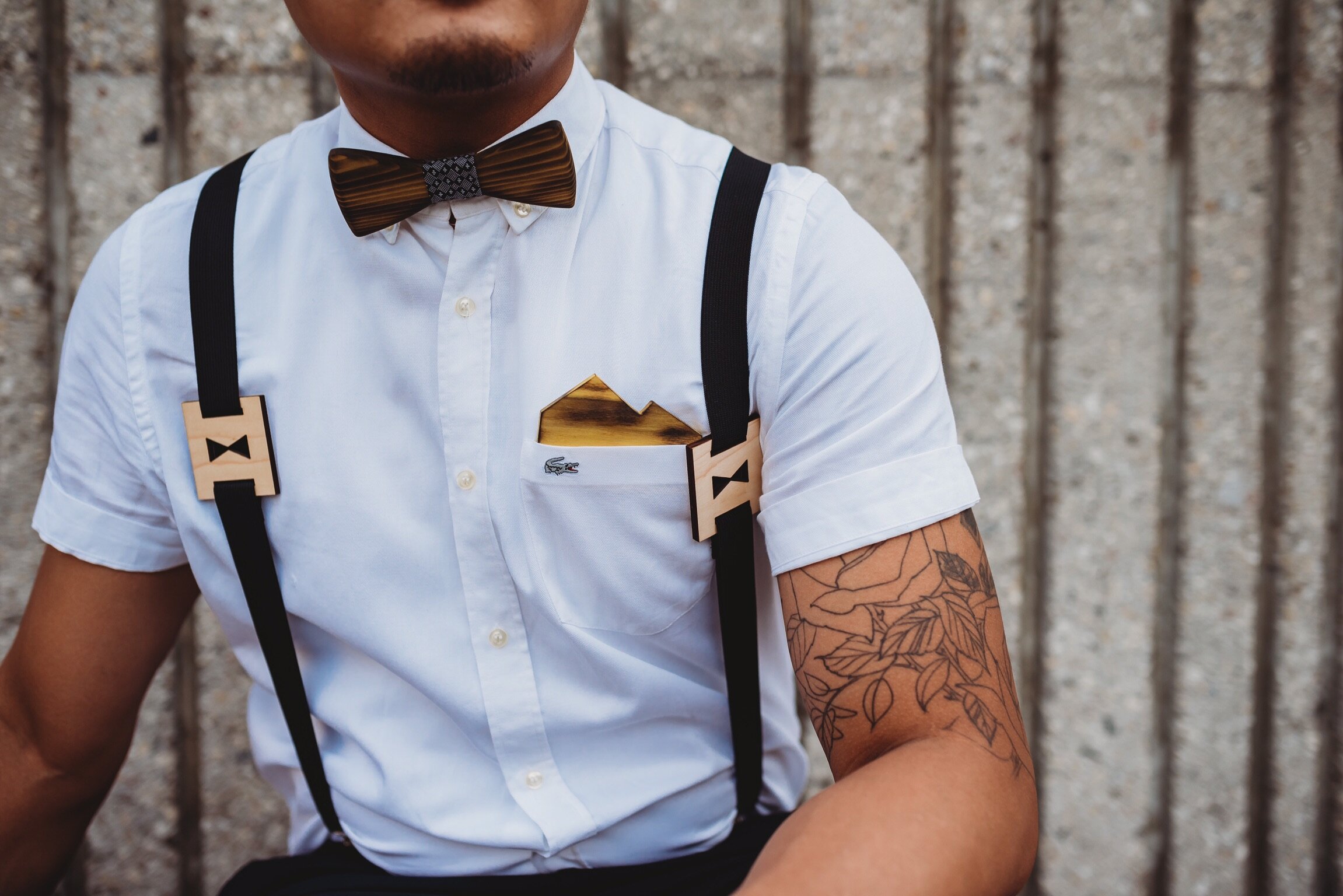 Wood Accent Suspenders - Black PRESALE
Be Original, Be Unique! There isn't an easier way to do it now. Why not sport one of our new hand crafted Wooden Accent Suspenders. Each wooden accent isn't only fashionable, but each light weight, strong piece of Maple wood acts as a functioning adjuster. The sleek bow tie cut outs are designed to incorporate the suspender woven elastic color in the front and the shirt worn in the back. Pulling together an outfit has never been so easy.
Suspender Hardware: Stainless Steel
Back Elastic : 11" long
Front Elastic: 19" - 36" long
PLEASE NOTE THIS IS A PRESALE WITH A LAUNCH DATE OF OCTOBER 1, 2019. LIMITED QUANTITIES AVAILABLE AT PRESALE PRICING.
sale